The trend of surrogacy in the US is currently booming. More and more couples (both heterosexual and same sex) as well as those happy to be single parents are looking to surrogacy to start their families. The Bulletin has reported on a concrete State that has apparently become a "surrogacy hub".
In Oregon there are no restrictive laws in place surrounding surrogacy and so many intended parents are flocking there in the hopes of having a child. As a result, the number of children born via surrogacy has tripled in the last few years. Already this year, 31 children have been born just through 1 surrogacy agency.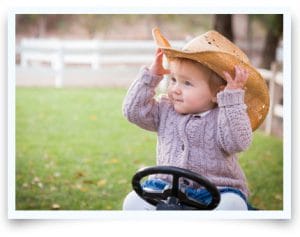 The surrogate mothers are also well compensated and often receive up to $40,000 for the incredible gift they give. Jeanette Passwaters is the director at Circle of Life Surrogacy and comments that the fact that pre-birth parental orders can be granted in Oregon is another big pull to wanting parents as it can help eliminate any rare doubts from surrogates. Some states have laws in place that mean parental orders cannot be signed until after the birth and sometimes the hospital will fill out the birth certificate with the surrogate mother named and so the intended parents must then adopt the child.
The path to surrogacy is long and filled with twists and turns. The first step is usually to match the IP's with a surrogate mother – usually through an agency – and harvesting the relevant eggs / sperm for the process. This alone can take months. As the process can be difficult all surrogate mothers have to pass physical and psychological exams before they can be cleared.
Carrie Ramoz of Northwest Surrogacy Center hosts a coffee morning every month for surrogate mothers from all stages in the process to meet up and discuss any concerns they're having or share any advice to others. This often ranges from telling children / family / co-workers, to the change in
policy at the local hospital that can now no longer provide a second room for the intended parents as the rooms need to be kept clear for emergencies. The hospital has found an alternative and helps parents find hotels or lets them stay in the Ronald McDonald house on site.
Andrew and Courtney Reeves were caught in the middle of these changes when Jess Eggert was a surrogate for them and their beautiful boy Jon was born. Courtney had previously been pregnant with twins but a tragic miscarriage left her unable to carry another baby. A mutual friend introduced them with Jess who had already been a surrogate previously and the couple hit it off.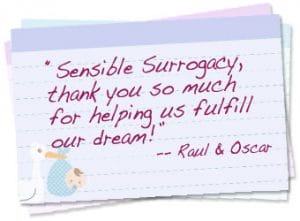 Even though their surrogacy contract signed in 2016 had granted them a room at the hospital for the time Jess went into labor, the changes meant that they had to make do with a room in the NICU but this only slept one person meaning Andrew had to sleep in his car. They could have used a hotel but were worried that if Jess went into labor they might have missed the big moment.
Jon was born happy and healthy in October and all three remember his birth fondly. They've talked about maybe looking at surrogacy for a sibling for Jon but having discussed it with Jess, they would only ever choose her as a surrogate mother if the time came.