A Revolutionary Approach to Your Surrogacy Journey
Sensible Surrogacy is a new way to pursue Gestational Surrogacy based on transparency, personal involvement, and lower costs. We are changing the way that childless couples complete their families.
Inside This Article:
Sensible Surrogacy is THE expert resource in international surrogacy. Since 2012 we've helped dozens of childless couples from 5 continents to become parents. We now offer unique, low-cost, high-success surrogacy options with clinics in Los Angeles, St. Louis and Kiev.

Our Guiding Principle: Sensible Surrogacy believes that the best surrogacy journey involves a Loving Couple working in a personal relationship with a Surrogate Mother to form a new family. We encourage parents to be personally involved in their surrogacy journey, and to share this amazing experience with their Surrogate.
This revolutionary approach makes the surrogacy process smoother and more rewarding, while dramatically reducing the cost of surrogacy.

Our Ethical Approach: We are 100% independent and NOT financially tied to any particular clinic or service provider. We don't receive any money from clinics, and we don't add any markup on the procedures or services you buy. Our success is not measured in money, but in happy endings.
Our only priority is helping you make smart, informed choices – so you will get pregnant and return home with your baby with the least hassle and the lowest cost possible.

Our Promise to You: Sensible Surrogacy is not a "Baby Factory", and we do not sell or guarantee babies in exchange for payments. We promise to stand by your side throughout your surrogacy journey. We also can coordinate your entire journey for you, working with our superior IVF clinics, egg donation agencies, and other services.
However you choose, we make starting your new family easy and affordable.

We have low-cost programs in the United States, Ukraine, and Colombia. Our Independent Surrogacy services are unique and can help defray the cost of surrogacy in the United States.

Why work with Sensible Surrogacy?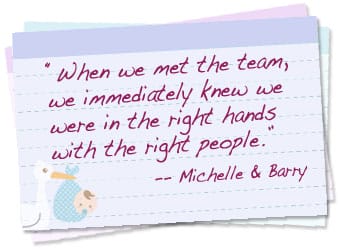 Managing your own surrogacy journey is not as hard as you might think — with a little guidance.  Working with Sensible Surrogacy can give you that guidance and improve your chance of success, reduce costs, and streamline your journey.
There is no guesswork; we can help you conceive your full family, and bring your newborn home safely and legally.
Our complete service means we will be at your side from the day you start your journey until you are safely home with your baby.
We continually research options worldwide to find the most affordable and secure surrogacy services for all couples.
We are surrogacy parents ourselves and understand the opportunities and challenges surrogacy offers.
We've helped hundreds of same-sex families and we have specific expertise and unique experience in the issues and obstacles that gay parents face.
A Letter from our Founder…
Welcome! My name is Bill Houghton, the founder of Sensible Surrogacy. I know first-hand the value of surrogacy – because I've been through it too!
My husband and I spent years struggling with adoption agencies, fertility treatments, and consultants that only seemed interested in our money. Like you, we researched all the possible options, documented the success rates, and compared the costs. We've gone through the process that you are now going through.
I personally have gone through the process twice, and I have two beautiful boys that attest to the success of surrogacy as a convenient and ethical way to build a family.
Sensible Surrogacy works with any parent considering IVF and surrogacy. My personal goal is to answer any question you may have about surrogacy programs worldwide, and to help you understand the process fully. My promise has always been to perform that service free of charge – because I believe in the value of surrogacy for childless couples.
If you think surrogacy is a good option for you, we have negotiated the most successful and affordable programs available worldwide. We can guide you through your own journey, or we can serve as your coordinator and manage every step on your behalf. Since 2011, I have built relationships with clinics worldwide, and a network of first-class service providers including lawyers, translators, notaries, travel agents, and more. We are all committed to helping coupes like me to conceive their new families in safe and affordable programs worldwide.
I know the entire process can seem daunting… but our job is to make things as easy as possible. I invite you to contact us by email or using the form on this website. We are here to help.
Thanks and warm regards,
— Bill Houghton