Surrogacy in Colombia
For LGBT couples and single parents, surrogacy in Colombia is becoming an increasingly popular option. The medical services are excellent, cost of surrogacy is low, and the legal framework is well established. Meanwhile, the culture in Bogota is the most progressive in the region, with legalized gay marriage, adoption and equal rights in all social services.
by William Houghton
&
Leon Altamirano
,
Inside This Article:
SENSIBLE now offers a "U.S. Surrogacy in Colombia" for a fraction of a U.S. journey. Our boutique program is founded on personal service and excellent results. We recommend the "Guarantee" IVF & surrogacy program, which provides an unlimited number of clinical procedures (IVF cycle, embryo transfers, etc.) until the successful birth of your baby. For the details and budget of the program, check out this page about SENSIBLE services in Colombia.
Why Surrogacy in Colombia?
The World Health Organization ranks the Colombia healthcare system #22 of the 191 countries in their list. That puts Colombian healthcare better than either Canada (#30) or the United States (#37). What's more, of the list of Latin America's best hospitals compiled by América Economía, 22 of those hospitals were based in Colombia. That means that half of the top Latin American hospitals are located in Colombia.
South America has become a favorite travel destination for medical tourism generally, and Colombia is a leader in the field. The rising costs of healthcare around the world are driving medical tourism in the region. Colombian hospitals have met the opportunity by investing heavily in first-rate medical services.
Colombians are all eligible for public health insurance. This includes surrogates and newborn babies. But even for those without health insurance, medical costs are still quite low. A consultation with a specialist will cost about $50 and you can get an appointment without a significant wait.
Modern hospitals, Spanish and English-speaking doctors and familiar infrastructures make Colombia a comfortable place for tourists to visit. The exotic location gives them the ideal place to site-see and recover. While surrogacy in Colombia is still a small percentage of medical tourism, procedures such as plastic surgery, laser eye surgery, hair transplants and cosmetic dentistry are increasing popular.
Zika in Colombia:
While much of South America is labeled as a Zika risk from the United Sates Centers for Disease Control, Bogota and the surrounding area is listed as "Low Risk" due to its higher elevation (8,660 ft). Health officials say that, in high elevations, the virus poses a negligible risk.
The CDC analyzed data from 16 countries with elevations above 4,900 feet (1,500 meters). They found that the mosquito that spreads the Zika virus, known as Aedes aegypti, is unlikely to live in areas above 6,500 feet (2,000 m).
"Consequently, at elevations above [6,500 feet], the risk for mosquito-borne exposure to Zika virus is considered to be minimal," researchers from the CDC said in a report published in 2016.

---
Cost of Surrogacy in Colombia
Surrogacy in Colombia costs about $60,000 for a fully inclusive program, with a guarantee program also available. That's the same price as a similar program in Eastern Europe, and less than half of the United States.
Affordable surrogacy in Colombia is possible because of the low cost of living combined with many of the first-world infrastructure and medical facilities. Colombia enjoys a cost of living about one-third of California. You would need about $5,000 in Los Angeles to maintain the same standard of living that you can have with $1,500 in Bogota.
The lower cost of living means lower fees not just for medical care, but also for the surrogate's compensation. Surrogates in Colombia earn the same or more than their US counterparts when adjusted for the cost of living.
The average cost of living in Bogota means a surrogate earning $15,000 in Bogota makes the equivalent of a California surrogate who is paid $45,000. The medical services that would cost $20,000 in the US are just a fraction of required to pursue surrogacy in Colombia.
Estimated Surrogacy Budget
The table below shows an estimate of your total surrogacy budget in Colombia (using SENSIBLE's program with our trusted clinic in Bogota).

| | | |
| --- | --- | --- |
| | "Guaranteed" Success Options | Surrogacy Cost w/ Existing Embryos |
| Consulting Fees | $6,000 | $6,000 |
| Surrogate Matching & Prep | $5,000 | $5,000 |
| Clinic Fees | $30,000 | $17,000 |
| Prenatal Care/Oversight | $7,500 | $7,000 |
| Surrogate Compensation | $15,000 | $15,000 |
| Delivery/Post-Delivery Services | $7,500 | $7,500 |
| Total Surrogacy Cost | $71,000 | $58,000 |
---
Is Surrogacy in Colombia Legal?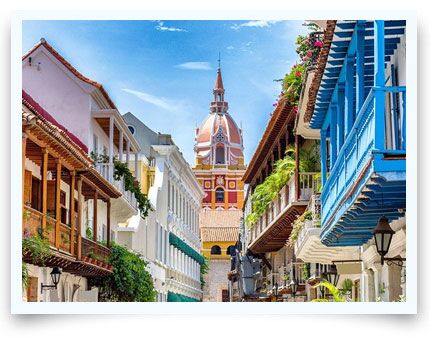 Yes, surrogacy is legal in Colombia. Assisted reproduction is protected in general by the Colombian constitution, and surrogacy in particular has been upheld by the Constitutional Court.
The National Constitution of Colombia provides for the full rights of children born through surrogacy. According to the Constitution: "Children born in or out of wedlock, adopted and procreated naturally or with scientific assistance, have equal rights and duties." Also, in Colombia birth registration and citizenship is assured even if the baby is born through surrogacy.
In 2009 the Colombian Constitutional Court declared surrogacy to be in accordance with the constitution, and they directed lawmakers to pass supportive legislation. Although no specific law regulating surrogacy in Colombia has been approved, the Court issued it's own guidelines. Safe and secure surrogacy is now the law of the land in Colombia for all couples.
The constitution of Colombia also assures that same-sex couples and single parents have access to surrogacy and similar ART procedures. The law protects these groups from discrimination — so any would-be parents may pursue surrogacy in Colombia as long as there is a genetic link to the baby.
Equal rights also extend to foreigners in Article 100 of The Constitution which grants foreigners in Colombia the same civil rights and guarantees as those granted to citizens.
The Constitutional Court's outlined the necessary requirements and conditions of a surrogacy program including:
there is a physiological problem to conceive
the eggs for the IVF are not provided by the surrogate (there is no biological link to her)
the surrogacy process is altruistic (non commercial)
the surrogate meets a series of requirements such as adulthood, psychophysical health, having children, etc.
the surrogate must pass strict medical and psychological evaluations
the surrogate (once pregnant) cannot retract the delivery of the child on behalf of the parents
the biological parents cannot refuse the child under any circumstances
the death of the biological parents before birth does not leave the child unprotected
the surrogate can only terminate the pregnancy with a medical indication from her doctor
Gay Surrogacy in Colombia
The constitution of Colombia protects LGBT citizens from all discrimination — so same-sex couples may pursue surrogacy in Colombia as long as at least one parent is genetically related to the baby.
The Constitutional Court ruled that same-sex marriage was legal in 2016. In sentence SU-214 the court stated that all judges and notaries are obliged to perform marriage ceremonies under the same conditions required for heterosexual couples. Thus, same-sex couples have the same rights and obligations as heterosexual couples or singles, including the right to have families.
The further equality of same-sex couples was recognized by the Colombian Constitutional Court in a landmark decision in 2015 that legalized gay adoption. The court ruled that excluding same-sex parents as potential adopters was a limitation of the right of children to have a family. This equality is further extended to foreigners in Article 100 of The Constitution, which grants foreigners in Colombia the same civil rights and guarantees as those granted to citizens.
In general, gay rights in Colombia are among the most progressive in Latin America, with advanced legislative protections for LGBT individuals and families. In 2007 and 2008, three rulings of the Constitutional Court granted registered same-sex couples the same pension, social security and property rights as registered heterosexual couples. In 2011, Congress passed a law banning discrimination based on sexual orientation. In 2016, the Constitutional Court legalized same-sex marriage. Learn more about LGBT rights in Colombia on Wikipedia.

---
Bogota for Tourists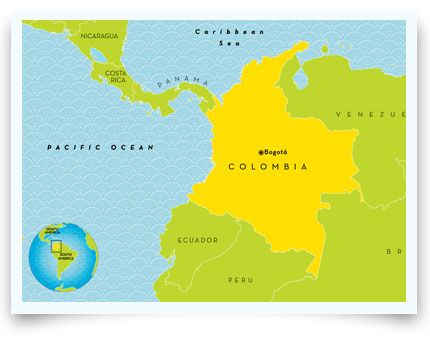 Bogotá is the capital and largest city in Colombia. It is a diverse and multicultural melting pot, with a blend of modern and colonial architecture.
Colombia is one of the oldest democracies in Latin America. The United States State Department has noted Colombia's commitment to promoting security, prosperity and democratic governance in Colombia and across the Western Hemisphere.
Colombia has transformed itself over the past 20 years from a fragile state to a vibrant democracy with a growing, market-oriented economy. In 2016, the Government of Colombia signed a peace accord with the Revolutionary Armed Forces of Colombia (FARC), ending more than half a century of conflict. Since then, crime in the country has largely dissipated and the growing economy has made it a regional powerhouse.
Is Bogota Safe?
Bogota is one of the safest destinations in South America, according to Numbeo. Violent crime rate in Bogota is actually lower than that of many "safe" American cities like Indianapolis and Miami! While there had been many high-profile kidnappings during the now-ended civil war, those types of crimes in the capital have dropped by a massive 92% since the war ended and normal life returned to the country. Just like in any American city, the crimes that do exist almost always occur in outlying neighborhoods that you would have no reason to enter in the first place.

---
Frequent Questions for Surrogacy in Colombia
Is surrogacy in Colombia legal?
Surrogacy is legal in Colombia for both LGBT and Hetero couples (and singles). The Colombian Constitution explicitly protects the right of procreation by assisted reproduction; and the Constitutional Court extended that right to gestational surrogacy in a 2009 case. LGBT couples are also protected by statute from all forms of discrimination.
Is gender selection available in Colombia?
Gender selection for family balancing is available, but not guaranteed. PGS analysis will determine the gender of each embryo, but clinics generally will transfer only the most viable embryo. In cases where multiple embryos have similar quality, clinics may allow the intended parents to choose which embryo to transfer.
What is the total cost of surrogacy in Colombia?
A typical guarantee program is $70,000, which includes unlimited egg donations, IVF cycles and embryo transfers until a successful birth.
Are surrogates in Colombia treated ethically?
Surrogacy is regulated by guidelines issued by the Constitutional Court, which includes legal protections for the surrogate. A surrogate in Colombia will live in her own home, receive regular visits from a social worker, attend regular support counseling, and will be in regular direct contact with the IPs throughout the pregnancy.
Is it difficult to return home with a surrogacy baby?
The process of applying for a passport is simple and straightforward, and will take about 3 to 4 weeks in Colombia. The baby may also return home with Colombian citizenship and passport.
What is the status of LGBT rights in Colombia?
LGBT rights in Colombia are among the most progressive in Latin America. In 2007 and 2008, three rulings of the Constitutional Court granted registered same-sex couples the same pension, social security and property rights as registered heterosexual couples.
About the authors
Author: William Houghton

Bill Houghton is the founder of Sensible Surrogacy, author of the Sensible Surrogacy Guide, 2x surrogacy dad, and a dedicated advocate for secure, legal and ethical Gestational Surrogacy. Read Bill's Biography
Reviewer: Leon Altamirano

Leon Altamirano is a lawyer specializing in surrogacy and family law in Mexico. He has extensive experience in surrogacy issues in Central and South America.