How Surrogacy Works: A Step-by-Step Guide
Surrogacy works in five simple steps, starting with the donation of sperm and eggs, the 'in-vitro' conception of embryos, and then the transfer of the embryos to a surrogate. In addition to these clinical steps, couples also must find a qualified surrogate, and finally arrange their parental rights in their local courts.
Jump Down This Article:
Also in The Guide
Gestational surrogacy has become a popular fertility option for childless couples. It may seem complex, but it's easy to understand the surrogacy process as a series of basic steps. This guide will explain how surrogacy works in 5 simple steps. Each step has further details within the Surrogacy Guide. Following these steps, any would-be parent can conceive their new family with the help of a surrogate.
Before You Begin: Some Basic Research
The surrogacy process always starts with a thorough review of your options at available clinics worldwide. Your agent (if you choose to use one) should provide as much help as you need for as long as you need it. Your agent's top priority is to educate you on how surrogacy works, and he shouldn't demand any contract or payment until you are ready to begin your journey. Complete guidelines for creating a realistic budget and managing surrogacy costs are available in SENSIBLE's Surrogacy Cost Guide.
Here is a useful article about finding a good Surrogacy Agency. But if you don't use an agent, this Surrogacy Guide (or SENSIBLE's Consulting Services) can help you navigate the workings of your surrogacy journey. Just contact us using the form at the top-right, or send an email to Info@SensibleSurrogacy.com.
How Surrogacy Works in 5 Basic Steps
Once you have reviewed the available fertility options with your agent, the complete surrogacy process is shown below. Click each topic to learn more…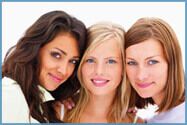 The first step of the surrogacy process is for the Intended Parents to travel to their chosen IVF clinic to donate eggs and sperm. Sperm donation is easy and can be done in an afternoon. Egg donation is more complex and requires about 2 weeks of hormone treatments (called ovarian stimulation) before eggs can be retrieved.
Successful stimulation will result in many mature and healthy eggs to retrieve (which will then translate to many healthy embryos to transfer). Once egg and sperm are donated, they are combined in the laboratory to conceive your embryos. These embryos are allowed to grow in an incubator for about 5 days. At that time they are either frozen, or transferred to the uterus of your surrogate. Frozen, embryos can remain viable for ten years or more.
The more eggs that are retrieved, the more embryos will be fertilized and the better are your chances of a pregnancy. The importance of the egg donation in the final success of your surrogacy journey can't be overstated. Even the best IVF clinics have a success rate of about 75%. So Intended Parents should plan to use several high-quality embryos to ensure a successful pregnancy.
Given the importance of a successful egg donation, Intended parents should pay particular attention to the qualifications of their egg donor. All potential donors should be thoroughly checked out by an IVF specialist. A series of hormone screens will reveal if the donor's ovaries are producing eggs and whether those eggs are healthy. An ultrasound scan of the ovaries will visibly show how many eggs are available to retrieve. If any of these tests produce poor results, you should consider finding a new donor.
Read the full article about donations and embryo fertilization.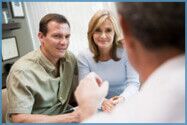 Finding a Gestational Carrier (aka, Surrogate) is often the most challenging task of a surrogacy journey, and it's the reason why surrogacy agencies can charge exorbitant fees. Surrogates must meet strict qualifications issued by the ASRM, and there are far more Intended Parents then there are qualified surrogate candidates.
The easiest and fastest way to find a surrogate is through a professional recruiter. A surrogacy agency will have a reliable recruiter on their staff. Wait times for a surrogate through an agency can range from 2 to 4 months. As part of their service, the agency will find a qualified surrogate candidate, shepherd her through medical and legal clearance, negotiate the terms of her contract, and manage her pay and benefits package. For this service, agencies typically charge from $20,000 to $30,000 USD.
Intended Parents can also opt to find their own surrogate without the aid of an agency. This is referred to as Independent Surrogacy (or Private Surrogacy). The most common resource for connecting with would-be surrogates are social media communities. Facebook has several active groups where parents and surrogates meet. However there are far more Intended Parents than surrogate candidates, and the search can be long and disheartening.
If looking for your own surrogate, be aware of the legal and medical requirements. You can find a list of requirements in this post in the Guide. Many Independent Surrogate candidates have been rejected by agencies because they do not meet the legal or medical criteria. While Intended Parents may be willing to overlook some criteria, no reputable IVF clinics and surrogacy lawyers will work with a surrogate that doesn't meet all requirements. Before executing any surrogacy contract, your surrogacy lawyer will need a "clearance letter" stating that your surrogate candidate has met all the legal and medical requirements.
Read all about finding a qualified surrogate.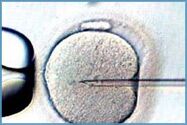 The fertilization process should have conceived several viable embryos. In this phase they will be transferred to your surrogate to start your pregnancy. The process includes: Fertility treatments to prepare your surrogate for the transfer. The transfer procedure itself. The pregnancy test. Repeating the process if necessary.
The receptivity of your surrogate is measured by the thickness of her endometrium, which is the lining of the uterine wall in which the embryos will lodge and develop into a fetus. Hormone injections given to the surrogate in the first 2 weeks of her cycle will "stimulate" the thickening of her endometrium.
Once the endometrium is prepared, embryos can be transferred. In most cases frozen embryos are used during the transfer. Fresh embryos can also be used, but synchronizing the IVF procedure with the surrogate's stimulation protocol can be tricky and can lead to less-than-optimal results. Most clinics have the same or better success rates using frozen embryos.
The American Society for Reproductive Medicine has issued guidelines for IVF clinics to transfer only one embryo per procedure. In the United States, the likelihood of a pregnancy with one embryo ranges from 45% to 75%. (Overseas clinics range from about 45% to 65% success per transfer.)
The best embryos will be used first. Others will stay frozen in case the transfer procedure needs to be repeated. The success of your embryo transfer will depend on how well your surrogate has been prepared, the quality of the embryos, the skill of your fertility clinic, and simple good luck.
Read more about your embryo transfer.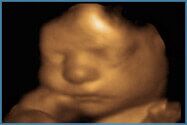 Prenatal oversight will vary from country to county, and from program to program. In the U.S. it's common for the surrogate to manage her own pregnancy using her personal OBGYN. Overseas programs may include a social worker who will physically visit the surrogate every week and inspect her home and even administer a drug/alcohol test. In developing countries surrogates usually live in a communal "surrogate house", which may entail ethical concerns.
Also in the U.S. it's recommended that Intended Parents be more personally involved in their surrogate pregnancy. That may include weekly video chats or even personal visits (if geography allows). This is a time for the parents to build a lasting relationship with their surrogate. It's also a time for the parents to lay the basis for their bonding with the baby. (More on bonding and emotional transference is included in the next section.)
Of course the level of involvement of the parents is a two-way decision. The surrogate herself is a partner in the process, and parents should discuss at length how much involvement she is comfortable with. Pregnancy is stressful enough without the presence of overbearing parents!
It's important for Intended Parents to take the time to involve themselves with the pregnancy. Celebrating the major milestones over the nine months will help make the pregnancy seem more "real", and prepare them emotionally for the arrival of the baby and their sudden roles as parents. Ultrasound exams, NIPT test results, gender reveals are all occasions for the parents to become personally involved.
Read more about prenatal care of your surrogate.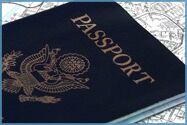 The baby is usually fully ready to deliver by week 38 and can arrive any time after that. Ultrasound exams usually include an Estimated Delivery Date (EDD), but that date can be very unreliable. Especially early in the pregnancy, the EDD can be off by many weeks.
By the middle of the 3rd trimester the EDD is much more reliable. Around that time, the surrogate's obstetrician will predict an official date for the delivery. The parents will be notified and will travel to the hospital to welcome their new son or daughter.
The birth of the baby is dictated by a "delivery plan." The delivery plan is compiled long before the birth, and it includes input from the parents, the surrogate and the hospital. The plan will determine, for example, who will be allowed in the birthing chamber, who will cut the umbilical cord, who will hold the baby first, and a wide range of other requests from the parents. Not all of the parents' requests will be allowed by the hospital polices, and the surrogate also may be uncomfortable with some requests.
Once born, the bureaucracy begins: In surrogacy friendly jurisdictions, the baby's birth certificate is issued with the name of the Intended Parents. For parents delivering overseas, the baby will need to apply for citizenship and a passport before returning home. The passport process can take a few weeks to a few months depending on the nationality of the parents and where the baby is born.
Read more about the birth and return home of your baby.
Surrogacy works slightly differently for every intended parent. Each couple has many available avenues to reach their new family. While this site offers general descriptions of the process, you should contact a SENSIBLE consultant to get a complete understanding of how surrogacy will work for your individual situation. Consultations are always free with no obligation.
---
Frequent Questions about How Surrogacy Works
What is the surrogacy process?
Gestational surrogacy works in 5 simple steps: Conceiving your embryos with an IVF procedure. Finding a qualified surrogate. Becoming pregnant by transferring your embryos to the surrogate. The prenatal care of your surrogate. And the ultimate delivery of the baby and emotional bonding.
How do you begin a surrogacy journey?
A surrogacy journey always starts with a review available options, costs and legal hurdles. An experienced consultant or agent will help you sort through a variety of options in the U.S. and worldwide. Future parents should compare costs, legal protections, success rates, and the basics of the medical procedures. After understanding the process in detail, parents can safely move forward in their surrogacy journey.
How do I find a surrogate?
The easiest and fastest way to find a surrogate is through a professional recruiter or agency. If you prefer not to work with an agency, other options exist. The most popular way to find a surrogate is through online social communities, but this can be a long and disheartening process. A consultant can help you find the best candidates and also ensure they meet minimum legal and medical qualifications.
Does every surrogacy journey start with IVF?
Gestational surrogacy always begins with an IVF cycle to conceive healthy embryos. The embryos are conceived with the sperm of the Intended Father and the Eggs of the Intended Mother (or an egg donor). Every healthy embryo is one chance to become pregnant -- so the goal of an IVF cycle is to conceive as many embryos as possible.
What surrogate qualification is the toughest?
There are many medical, legal and ethical criteria that surrogate candidates must meet before any clinic will approve them for a surrogacy program. General health criteria are well known (no smoking or drug use for example). But every surrogate must have had her own successful pregnancy. She cannot have more than 4 previous pregnancies and only 2 c-section deliveries. Also surrogates cannot be on any government financial assistance.
What happens after I find my surrogate?
Once you've found a surrogate, she needs to be medically and legally cleared before starting any surrogacy program. Clinics will not work with a surrogate without a legal clearance letter from a licensed lawyer. A surrogacy lawyer will not execute a contract without a full medical clearance from the fertility clinic. Once cleared, you and your surrogate can execute the Surrogacy Contract, which will detail the obligations and responsibility of everyone involved.
What happens after my surrogate is pregnant?
Once pregnant, it's important for Intended Parents to take the time to involve themselves with the pregnancy. Celebrating the major milestones over the nine months will help make the pregnancy seem more "real", and prepare them emotionally for the arrival of the baby and their sudden roles as parents.
About the authors
Author: William Houghton

Bill Houghton is the founder of Sensible Surrogacy, author of the Sensible Surrogacy Guide, 2x surrogacy dad, and a dedicated advocate for secure, legal and ethical Gestational Surrogacy. Read Bill's Biography