Gestational Surrogacy abroad requires a leap of faith and trust in foreign clinics and distant doctors. Sensible Surrogacy's exclusive "Unlimited Success" program now makes surrogacy in Ukraine more secure, giving assurance to would-be parents and allaying their fears.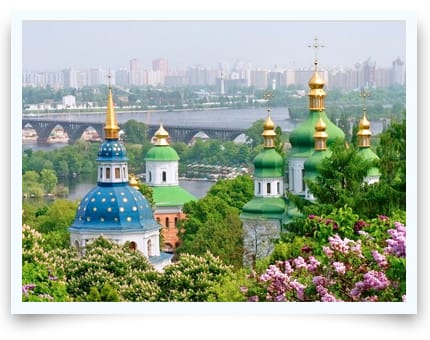 Michael and Bailee crossed the world to have their baby. The couple suffered from years of infertility, so decided to pursue Gestational Surrogacy in Asia as a last resort. With our help the couple are now the ecstatic parents of 1 year-old Kenet. This month they will repeat the process to conceive his little sister. But it has not been easy, and their decision to travel so far and trust a foreign clinic took a gigantic leap of faith.
"Having the child in the US was just not an option financially," said Bailee. "Going overseas made so much sense. But it was a real challenge to trust a clinic in Thailand with the future of our family."
To help couples like Bailee and Michael, Sensible Surrogacy has announced a "Unlimited Success" program designed to allay the fears of would be parents considering surrogacy abroad, and to ensure their first-class treatment from clinics and medical providers.
The program is essentially a Guarantee of a healthy pregnancy and birth. It provides assurance and comfort to would-be parents. For a fixed fee, the clinic will continue to perform an unlimited number of IVF cycles and embryo transfers until the couple have their healthy baby. This program is developed in conjunction with the Victoria Reproductive Genetics Clinic in Kiev.
The Victoria program is now offered alongside the previous "Money Back" program also offered in Kiev. The Money Back program will refund 65% of clients' clinic fees if they do not become pregnant after five attempts.
This program gives our future parents a 99.5% likelihood of a pregnancy. Only God can guarantee a baby – but we do guarantee the clinic's total commitment to our parents' new families. Future parents know they will get the best possible care and be the top priority of the medical team. Under these programs the clinic has a vested financial interest in a successful pregnancy as quickly as possible."
Gestational Surrogacy can be a daunting process – especially overseas. This plan offers assurances to parents who are not familiar or fully comfortable with the surrogacy procedure. Programs like these eliminate the possibility of scams or purposeful delays. Under any so-called Guarantee program, the clinic and the Intended Parents both benefit directly from a successful, healthy pregnancy as directly as possible.
"Traditional programs have a built-in conflict of interest," said Houghton. "With other programs, if the parents don't get pregnant they need to repeat the process – so the clinic makes more money. Guarantee programs make sure the parents, the clinic and the surrogate mother all have the same motive for success."
According to the online resource 'The Surrogacy Guide', most guarantee programs promise that the clinic will keep doing embryo transfers until the parents give up trying, or until the clinic can establish that the parents are infertile and thus ineligible to continue. Either way, even the best Guarantee program doesn't offer 100% certainty that the parents will have a baby. But programs such as these do offer confidence by the parents, and a protection from scams or conflicts of financial interests.
Search Widget Code

Didn't find what you need? Search our Surrogacy Guide for all the answers…