Surrogacy in India
Surrogacy in India is severely restricted even for Indian citizens. Final laws regulating the procedure are now being passed by the full government. Indian couples as well as foreigners must seek options in other countries, even while Indian IVF clinics continue to provide medical services.

Jump Down this Article:
Also in the Guide:
The new bill regulating surrogacy in India was recently passed in the Lok Sabha and is expected to eventually pass the full parliament. While the new legislation is being considered, clinics have been instructed by the Indian Council of Medical Research (ICMR) to turn away all foreigners seeking surrogacy in India.
The legislation by the Indian Health Ministry regulates and supervises clinics performing IVF and surrogacy in India, as well as to ensure the safe and ethical practice of fertility services. The legislation bans surrogacy for all foreign couples, and also limits the treatment for Indians to altruistic programs where the surrogate is also a blood relative to the Intended Parents.
In short, surrogacy in India is almost impossible except for a very few local families.
For those who prefer to look for options outside of India, some experienced IVF centers and agencies are branching out by offering creative programs in other countries, including legal surrogacy in the United States, the Ukraine, or Colombia. In some cases, embryos conceived at Indian IVF clinics may be shipped abroad for use in legal surrogacy programs in surrogacy-friendly countries.
A 2015 letter from the ICMR made surrogacy in India impossible for non-Indians. The letter was issued at the behest of the Health Ministry, and it tells fertility clinics "not to entertain any foreigners for availing surrogacy services in India."
Needless to say the move caused an uproar among the many, well-funded and well-connected IVF clinics in operation in India. Debate over the efficacy and ethics of the law continue even today. Not waiting for the ban to take effect, clinics have branched out into partnership programs with international clinics. In some cases embryos can be conceived in India and then sent to an overseas clinic where a surrogate mother can be legally hired to carry the pregnancy.

Is Surrogacy In India Legal?
Surrogacy in India had been legal since 2002. But that all changed in late 2015 when the government promised to enact new legislation that would ban surrogacy in India for all foreign couples, as well as for most Indian couples.


In India, the surrogacy market has been thriving. Commercial surrogacy was legalized in 2002, though it was later banned in 2018. Surrogate mothers in India reportedly earn anything between $6,000 to $16,000 USD) per birth, depending on the location and the clinic.
The proposed bill only allows those Indian couples who have been legally married for at least five years and have an infertility condition certified by a government-appointed medical board. Additionally, surrogacy will only be allowed for "altruistic" reasons for the married couple, who should be aged between 23-50 (for female) and 26-55 (for male). The surrogate mother herself must be a "relative" to the couple, along with being "an ever-married woman having a child of her own and between the age of 25-35 years".
The law proposes stringent penalties, including a jail term of up to 10 years and fines of up to 1 million rupees, for violators.
Surrogacy visas and other permissions given to foreigners were cancelled in 2018, according to the Home Ministry notice to all Indian Missions abroad and FRRO Offices. The circular said all those granted surrogacy visas should be "informed of the position immediately".
Similarly, no exit visas are allowed to be issued by FRRO offices for surrogacy cases in India. Such exit visas are needed for any newborn to leave the country. Under the new law, even if a clinic were to perform a surrogacy procedure, the baby would not be able to legally leave India.
Some Secure Alternatives to Surrogacy in India
Aside from the option of surrogacy in India, there are still excellent, less-expensive options available for couples who want to start their surrogacy journey. Excellent IVF clinics extend to multiple countries, and we are happy to be make these options available.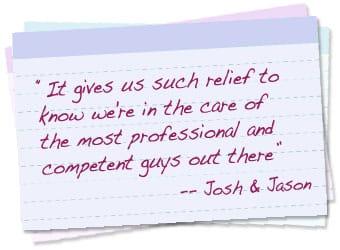 The options moving forward are now:
The most legally stable and secure destination overseas is the Ukraine. The Ukraine has explicit Federal legislation supporting surrogacy contracts for heterosexual, married couples. (While couples need to be married, there is no requirement on the length of the marriage, so newlyweds are also able to pursue surrogacy in Ukraine.)
Kiev is a popular destination for European couples, and has a long history in facilitating international adoption. Since 2009 the country has been growing as a hub for overseas surrogacy. Excellent IVF clinics are available, and many offer creative options — including "guarantee"programs that will provide unlimited services until a healthy baby is born.

The cost of American surrogacy programs has been falling in recent years. Programs are available for as little as $85,000 USD. Independent surrogacy programs are available with full support from an experienced consultant for as little as $75,000 USD.
More importantly, success rates among U.S. IVF clinics are the best worldwide. Birth certificates are automatically issued with the name of the Future Parents, and children born via surrogacy agreements in the U.S. are entitled to American citizenship. US fertility clinics are recognized as the best worldwide, the medical staff have years of successful experience, and local surrogates are the product of the world's most advanced medical system.

The days of legal and secure surrogacy within Mexico may have passed, but some creative options have emerged. A new option in Mexico circumvents the risk of "unregulated" surrogacy by promising a Court Order upholding the terms of the surrogacy contract before the surrogate is even pregnant. The court order is the equivalent of a "pre-birth order" granted in some U.S. States.

Colombia's progressive society allows surrogacy for LGBT couples and single parents. There is a legal framework provided by a decision in 2009 by the country's Constitutional Court. However there is still no explicit laws, and the baby 's birth certificate will include the name of the surrogate as the legal mother.
Feel free to contact us to learn about the alternatives to surrogacy in India. Including current and upcoming programs, and special packages such a "Guarantee" and "Money Back" programs in Cambodia and Kiev.
About the authors
Author: William (Bill) Houghton

Bill Houghton is the founder of Sensible Surrogacy, author of the Sensible Surrogacy Guide, 2x surrogacy dad, and a dedicated advocate for secure, legal and ethical Gestational Surrogacy. Read Bill's Biography