Financing Your Surrogacy Journey
A surrogacy journey costs from $100,000 to $150,000 USD in the United States. Few couples have that amount of money to pay in cash for a program, but there are options to finance your surrogacy journey.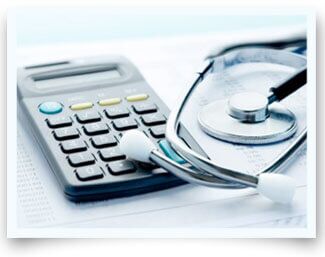 Also in The Cost Guide:
Surrogacy is rarely the first option for a couple confronting infertility. By the time couples consider a gestational carrier they've already been through years of fertility treatments and failed IVF procedures. Most couples have been financially as well as emotionally drained. A good agent can help Parents manage the total cost of their surrogacy journey, and that includes financing options.
Some couples finance their surrogacy journey through unsecured bank loans, borrowed money from family or friends, or a second mortgage or a home equity line of credit. Others finance fertility treatment by putting the cost on their credit cards.
Below are some financing options for a typical surrogacy journey. These options cover the cost of a standard surrogacy program. Options for managing medical complications not part of the standard program can be found in this post about Medical Insurance.

Surrogacy Financing through Secured Loans
Your local bank is usually the first option for a secured loans. A secured loan is a loan that has collateral attached to it, like your home or retirement savings. This type of loan generally has the lowest interest rates because the bank is taking a lower risk.
Secured loans are available to people even if they have been denied unsecured loans. Banks like them because there is less risk involved, and the lower interest rates are an advantage for borrowers. Of course the danger of a secured loan is that you may lose whatever you set up as collateral if you fail to make your payments on time.
Below are some types of secured loans to consider.
Home equity loans – Intended parents may be able to borrow funds using their home as collateral. These loans often require a strong credit history.

401(k) plans – Some families choose to borrow money from their retirement accounts. 401(k) loans typically allow a person to borrow up to 50 percent of his or her account balance. The money must be paid back within a certain time frame, and payments are usually made through automatic deductions from your paycheck.
Financing with Unsecured Loans and Online Lenders
Unsecured loans are those that do not require collateral. These types of loans are typically easy to get, but can be quite expensive. In general, the more you need an unsecured loan, the more it's going to cost you in high interest rates.
If you have good credit, a low debt to equity ratio, and have plenty of "disposable income" each month, then you can probably get a reasonable interest rate on a personal loan with a 24 to 36-month term. But others will find the terms of an unsecured loan painfully pricey, often with double-digit interest rates.
Unsecured loans are often considered to be the financing option "of last resort" for a surrogacy journey. There are other options that will get you a better rate. For instance, a home equity loan will net you much better terms because it's less risky for the lender. Also, some lenders have tailored loans for people with bad credit, which may or may not require collateral. But for couples with few resources and a dream of starting a family, a personal loan may be the only option.
Below is a brief sample of some notable unsecured loan agencies that will provide loans for personal reasons, including surrogacy. Several more agencies can be found by Googling 'loans for fertility treatments'.
These unsecured loan providers that will cover all types of personal projects, including fertility treatments. These online loan agencies offer better than average interest rates, but are generally available only to individuals with excellent credit.
Many medical financing services work directly with US clinics and will send funds directly to the clinic. But for couples considering surrogacy procedures outside the US, there are some services that are marketed specifically for Medical Tourism. Of course there is no reason to believe these loans are any different than typical unsecured loans offered though any other bank, but they clearly are focused on medical tour options worldwide. These and other options are available online through a quick Google search:
Crowdfunding

Crowdfunding is asking a crowd of people to donate a defined amount of money for a specific cause (in this case your surrogacy journey). report on a study by the University of Washington has shown that crowd-funding for medical bills is on an increase across the United States.

Crowdfunding can be done through a variety of online services that let you post your project and ask the community to donate small amounts. Crowdfunding has become a popular catch-phrase recently, but it has it's risks and is not always very successful.

One recent study reports that 90% of these funds such as GoFundMe do not meet their targets, missing by around 60% of the cash. It's even said that 10% of these make less than $100. Which is barely a dent in the context that procedures such as surrogacy can cost up to $77,000.

Surrogacy Grants

A few organizations award charitable funds to individuals facing the financial burden of surrogacy and other infertility treatments. A grant may include from $500 to $10,000 USD, which can contribute to the overall costs, but will not fully cover the full cost of your surrogacy journey.

Most grants are awarded on an annual basis to families who meet an organization's qualifications and complete the application process. Different organizations have different requirements for their grant recipients. For example, some grants require certain religious affiliations or residency within a certain state. In addition, most IVF or surrogacy grants require a diagnosis of infertility.

The following is a list of some organizations that offer surrogacy grants:

Baby Quest Foundation – provides financial assistance to those who cannot afford the high costs of procedures such as egg and sperm donation, egg freezing, artificial insemination, in vitro fertilization, embryo donation, and gestational surrogacy.

Tinina Q. Cade Foundation Family Building Grant – provides up to $10,000 to needy, infertile families. Is a vehicle through which families who had already "overcome" infertility can support families who are still on the infertility journey. Cade Foundation provides grants to help families with the costs of adoption and fertility treatment.

Academy of Adoption and Assisted Reproduction Attorneys (AAAA) – provides financial assistance to individuals and organizations seeking to build families through adoption and assisted reproductive technology, including gestational surrogacy.

Journey to Parenthood Grant – Journey to Parenthood is a charitable organization providing grants to be used to cover any expenses associated with IUI, IVF, egg donation, surrogacy or adoption.

Pay it Forward Fertility Grants – awards grants that can be used toward he grant applies only to in vitro fertilization treatment (IVF), IVF with donor eggs and embryo adoption. The fertility clinic must be a member of the Society for Assisted Reproductive Technology (SART).

Life Foundation Grants – The Life Foundation offers grants to eligible individuals and couples to help defray the financial challenges of infertility treatment, adoption or third party reproduction.

Other Options

Credit cards – Some surrogacy payments may be made using credit cards. However, credit cards can quickly accumulate interest if the balance is not paid in a timely manner.

Family members – While not everyone is comfortable asking friends or family members for financial assistance, borrowing from family may be an option to help offset surrogacy costs.


About the authors

Author: William Houghton

Bill Houghton is the founder of Sensible Surrogacy, author of the Sensible Surrogacy Guide, 2x surrogacy dad, and a dedicated advocate for secure, legal and ethical Gestational Surrogacy. Read Bill's Biography