Whilst the start-up cost of surrogacy itself can reach well past the $100,000 mark, employers now seem to be doing more and more to help their employees cope with parenthood. Benefit News reported on how certain companies are supporting new parents currently working for them.
In recent years, changes have been made to the amount of parental leave people can be granted to accommodate cases of adoption and surrogacy. PwC is one such firm that is looking to support their employees as much as possible to keep the best people with them. They are currently offering new parents a shorter work week with full pay. The benefit lasts 60% of their usual hours for an additional 4 weeks after regular maternity leave.
PwC recognizes that going from no days in the office to 5 days a week can be extremely difficult, especially when there are new arrangements to take into consideration such as childcare and financial differences.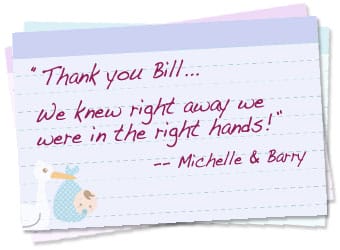 Parental leave pay throughout businesses is generally gender neutral but it is only recently that there has been an increase in the number of men utilizing the service to take extended time off with their families.
Additional supportive changes at PwC include reimbursements of surrogacy costs. PwC is currently offering $25,000 towards the cost of surrogacy and $25,000 towards adoption processes in addition to the improved parental leave benefits.