Meet the Sensible Team
SENSIBLE's management team includes some of the most experienced and knowledgeable experts worldwide. We share a commitment to accessibility, transparency and personal service. We are building a reputation for excellence among intended parents, surrogates, clinics and other professionals.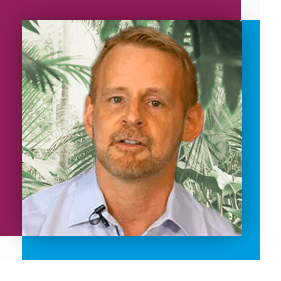 Bill Houghton
Founder & Global Program Director
I'm Bill Houghton, the founder of the SENSIBLE surrogacy agency, and a 2x surrogacy dad.
I started SENSIBLE in 2012 after my sons were born via surrogacy overseas. Back then, I did what you're doing right now — I researched agencies, called lawyers, and consulted with clinics to learn everything I could about surrogacy.
After returning home with my two sons, I created the SENSIBLE Surrogacy Guide to document our journey and share what I learned with similar couples. The Surrogacy Guide still reflects our commitment to helping all loving couples conceive their families. Regardless of which destination or agency you choose, SENSIBLE is a friendly resource as you embark on your surrogacy journey.
Of course in the decade since our launch, a lot has changed. SENSIBLE has developed secure surrogacy programs in the United States, as well as American-style programs using world-class facilities overseas. Our goal is to make secure and successful surrogacy options available to every loving couple. I'm proud of our flagship service in the U.S. and the extraordinary team that you see below. We're also proud of our international options, which have brought conceiving a family within reach of all loving couples.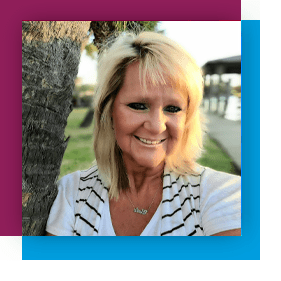 Trish Scarborough
Surrogate Program Director
I'm Trish Scarborough. As Surrogate Director, my responsibility is to find just the right surrogate for every intended parent. I take this great responsibility to heart. I look forward to meeting every surrogate and parent, getting to know them, and understanding their hopes for the surrogacy journey. By knowing their personal expectations, we can create the best possible experience as they conceive their family.
I've brought surrogates and parents together for nearly 10 years, both independently and with some notable U.S. surrogacy agencies. I'm now honored to be part of a team that shares my personal values of transparency, reliability and meaningful service. SENSIBLE's goal is to create loving families. For me, that also includes creating lasting relationships between surrogates and their intended parents. Nothing is more satisfying than seeing the bond that forms throughout the journey, and in many cases endures long after the birth of the baby.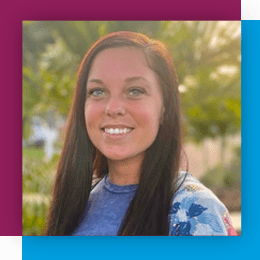 Katie Faust
Senior Case Manager
My name is Katie, and I'm the Surrogacy Case Manager at SENSIBLE. I work with parents and surrogates to make sure their day-to-day surrogacy journey is safe, straightforward and successful. I'm passionate about what I do, and I love being able to help families achieve their dream of adding to their family. I'm dedicated to making sure every intended parent, egg donor, and surrogate have nothing but a memorable and amazing experience.
I've been in the surrogacy business for over 8 years with both egg donation and surrogacy experience. I have an Associates in Applied Science, a Bachelor of Science in Management, and am an ASRM Member. Throughout my career, I've worked as a surrogate recruiter and surrogacy case manager. I have worked as an egg donor recruiter and egg donor case manager. I originally started out working with egg donors, and that is when my passion for what I do was first sparked. I absolutely love what I do and couldn't imagine doing anything else..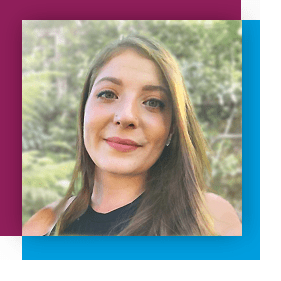 Tessa Cuellar
Surrogate Intake Director
My name is Tessa. As the Intake Director for Sensible, my role is to welcome all our surrogate candidates and guide them as they become SENSIBLE surrogates. My ultimate goal is to ensure the women we work with are fully educated about the surrogacy process and excited for what lies ahead!
As a member of a uniquely built family myself, as well as a multiple cycle egg donor, surrogate and IVF Case Manager for over 8 years; working with families as they expand the love in their home is an absolute passion of mine. I take my role as an educator and advocate for reproductive rights very seriously, and I only hope to enrich the lives of those we serve.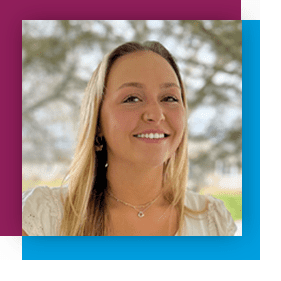 Madison Geese
Assistant Case Manager
My name is Madison, and I'm an assistant case manager at SENSIBLE. I joined the team with a long background in childcare and customer service. I have always had a passion for caring for others while also creating a safe and positive environment, which I am able to achieve at SENSIBLE.
As an assistant case manager, I work behind the scenes ensuring operations continue to move smoothly and efficiently by assisting my fellow case manager to establish a smooth and enjoyable experience for our surrogates and intended parents.