It can be difficult to know if surrogacy works better at some clinics than others, or if the skill of one doctor is better than another. Even when you have decided to pursue pregnancy through IVF, finding the right clinic can present a real challenge.
If you're researching IVF check out this dataset from the Center for Disease Control that compiles the success rate for IVF in women under 38-40. These complete data is a rich source of information that can give Intended Parents an idea of their average chances of success per ART cycle or ART transfer.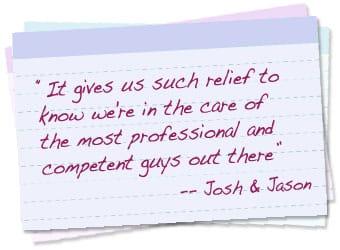 Of course success rates are difficult to pinpoint because there are some may variables that effect the outcome drastically. Assisted reproduction success varies based on the patient and treatment characteristics — such as age, infertility diagnosis, number of embryos transferred, type of ART procedure, use of techniques such as ICSI, and history of previous births, miscarriages, and ART cycles.
Some would argue that publishing a single number is misleading, or at least that it serves no real purpose. Many clinics selectively include or exclude patients to make their numbers look better or accept lower pregnancy rates to treat more difficult cases
That said, here are the sorted live birth rates for women under 38-40 years old using their own eggs. This does not account for number of embryos transferred, and is not a perfect metric for "rating" a clinic. But it's definitely worth noting that the HRC clinic (our own partner clinic in California) lead the list at the#1, #12 and #35 spots. The data supports what we've seen – the doctors at HRC seem to have a Midas Touch when it comes to fertility.
That said, the curious can review the data and make their own judgements.