There are some countries where surrogacy is legal, but very restricted. In Canada, Australia, the UK, Ireland, Denmark, Belgium and Netherlands, residents can pursue "altruistic surrogacy". In these countries it is illegal to pay surrogates more than their out-of-pocket expenses. It's also illegal to hire professional consultants to arrange surrogacy agreements or advise parents on the process.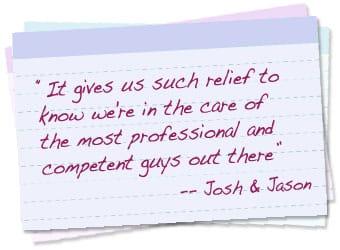 In other countries (including most of Europe and Southeast Asia) it is absolutely illegal to perform surrogacy of any type. For residents of these counties it is necessary to travel abroad for surrogacy services…
There are only a few countries where couples can pursue "commercial surrogacy", meaning that professional services are legal and the surrogate is generously compensated. These would include the United States, Greece, Ukraine, Georgia and some other smaller countries in Eastern Europe. But here are some common problems to beware of:
1. Returning home with your surrogacy baby.
To return home the baby needs a passport to travel internationally. Normally your embassy will issue a passport for a baby born overseas. However your country may not recognize the baby as a citizen because it was born through surrogacy, or they may not allow the baby to be taken from it's "legal mother". Under the law in most countries the legal mother is the woman who gave birth to the baby (e.g., the surrogate).
2. Establish citizenship of your surrogacy baby
If you can't get a passport from your local embassy, you may be able to get a local passport from the country where the baby is born. (The United States, Canada and Colombia will grant citizenship, but Ukraine will not.) If you get a local passport, a visa may still be needed to enter your home country and live with you permanently. (For example, babies born in Kenya may be granted Kenyan citizenship and passports, but they can't enter most Western countries without a visa.) It is not certain that a surrogacy baby will be granted a visa by all countries. That is also a question for a local lawyer with expertise in immigration cases.
Assuming you successfully navigate all legal obstacles and the baby is able to live with you, your partner/spouse will have no legal connection to the baby, and your surrogate mother may still be the mother under your local laws. Typically you will need an adoption or parental order process to change the legal mother.
3. Protect the parental rights of you and your partner
Regardless of your country, you will need to work with a local lawyer to ensure that your rights are protected, and that your partner/spouse can also have rights as the baby's guardian. If not, there may be instances where you cannot legally act as the baby's parent. For example, if the baby were sick, your partner/spouse would not be able to make medical decisions because they have no legal connection to the child. If you died, the baby would not automatically be given to your spouse, but might be sent back to its legal mother overseas. These are issues for your local lawyer to resolve with you before you begin the surrogacy process.