There are requirements to be a Surrogate Mother
Sometimes couples have a friends or family member they would like to carry their pregnancy. That's absolutely a possibility, but not everyone is cut out for the job of being a surrogate mother. It's a long and taxing job, and it requires good mental and physical health. It also requires a strong support network of friends and family to help in the occasional (but inevitable) difficult weeks.
But most of all, it requires someone who enjoys being pregnant, and who has a positive attitude about the amazing gift they can offer to help another couple start a family.
Below is a list of practical requirements for those interested in becoming a surrogate mother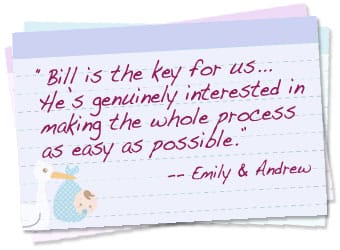 She should be between the ages of 20-45 years of age. I usually request surrogates no older than 40.

Ideally, she should have carried at least one successful pregnancy to term, with no serious pregnancy/delivery/post partum complications

She should have a Body Mass Index (BMI) of no higher than 30. Calculate My BMI.

She will need a blood/serology test to show she is clean of any infections, especially HIV or Hepatitis. (A pelvic exam is also a smart idea.)

She should not have an IUD or other contraceptive implants. If she has an IUD, it would have to be removed.

Obviously she should not smoke cigarettes or drink heavily.

She should not currently be on antidepressants.
It also helps if she has a family and friends who are available to provide emotional and physical support. Being pregnant is a tough job, and she should not do it alone.
To qualify as a surrogate, the candidate also should have the following blood tests performed on Day 2 or day 3 of her cycle. A routine USG of the Uterus and Abdomen is also often recommended to confirm the Uterus is regular shape / no cysts / no scaring and no abnormalities in the other organs in her body.
The blood test for a Surrogate Mother should include:
• CBC ( Complete Blood count or Full Blood count)
• Blood Group
• Sr TSH
• Sr Prolactin
• VDRL, HIV, HBsAg, HCV
• E2/FSH/ LH
• Hb electrophoresis
A competent fertility doctor can the review these scan reports and the blood tests and then determine if the candidate is suitable to become a Surrogate mother.
BTW, the U.S. states that are "friendly" toward surrogate mothers are California, Colorado, Connecticut, Delaware, Florida, Georgia, Illinois, Indiana, Iowa, Kentucky, Maine, Maryland, Massachusetts, Minnesota, Missouri, Nevada, North Carolina, Ohio, Oregon, Pennsylvania, Rhode Island, South Carolina, South Dakota, Texas, Utah, Vermont, or Virginia. If she's Amerjican, it will help if she lives in one of these states.
As the risks of illness and problems are much higher in the first pregnancy, it is strongly recommended that surrogates should have borne at least one child previously, and preferably have completed her own family. Only in very exceptional cases should a woman who has not had a child herself consider becoming a surrogate mother.
Finally…. there are health risks from pregnancy. Although very rare, death in pregnancy and childbirth does happen. So be aware, about 1 in 10,000 pregnancies result in the death of the pregnant woman.
Didn't find what you need? Search our Surrogacy Guide for all the answers…