A full year after commercial surrogacy was shut down by the Thai military government, new laws restricting and legislating the practice have finally come into force. The new law bans commercial surrogacy in Thailand, with specific restrictions placed on foreigners and gay surrogacy services.
Under the new law, a couple, a man and a woman, must be legally married for at least three years with one or both holding Thai nationality.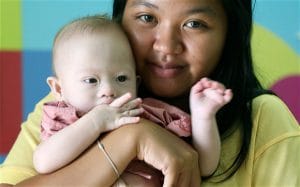 The surrogate mother is required to be a sibling of the couple, but not the parents or the couple's children. The surrogate woman must also have her own child and have her husband's consent.
If the woman is not a relative of the couple, the woman needs to meet regulations laid down by the Thai public health ministry.
Public Health Minister Rajata Rajatanavin said foreign couples would no longer be able to seek surrogacy services in Thailand.
Homosexuals are no longer allowed to access the service because Thailand has not yet legalised same-sex marriage, Rajata told The Nation newspaper.
The military's crackdown against surrogacy was triggered last August after an Australian couple left a surrogate twin boy behind in Thailand when they were told he was suffering from Down's syndrome. The child, known as Baby Gammy now lives with his Thai surrogate mother and is supported by financial aid from a special fund in Australia.